The Valley's First Independent School for Security and Law Enforcement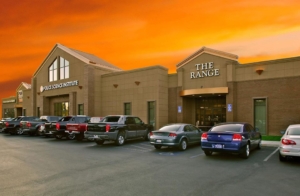 The Police Science Institute was founded in 1991 as the Valley's first independent school for security and law enforcement. The founders' premise was that the law enforcement needs of society required a training program that blended professionalism and science in new and creative ways.
From its inception, Police Science Institute has combined a solid foundation in theoretical and research coursework with an emphasis on developing professional skills. Students at Police Science Institute build these skills through field experiences, which are an integral part of the curriculum. You learn it – then you do it. We are dedicated to providing students with the safety that can only be attained through training.
Our faculty includes master instructors who are affiliated with law enforcement agencies and are certified by the Bureau for Private Postsecondary Education, Bureau of Security and Investigative Services, Department of Justice, P.O.S.T. and the National Rifle Association. The Institute offers a set of courses which meet state licensing requirements and all successful graduates receive licensing in their respective profession. Police Science Institute strives to place every one of its students in full-time, permanent positions within their given industry.
The mission of the Police Science Institute is to provide the highest quality of education, training, research and service in security, investigation and law enforcement related fields. In all of its activities, PSI is committed to exhibiting the highest professional and ethical standards, addressing the needs of both individuals and organizations.
The Police Science Institute is dedicated to making public safety related opportunities accessible. Our vision is to provide innovative and success-oriented programs and proactively seek the advancement of officer safety training through education and research. PSI will challenge students for full preparation for the risk and technically intensive field of public or private law enforcement and security.

Curt Hamett
Instructor
Jack Shantz
Instructor
John Mikkelson
Instructor
 Ray Zarate
Instructor
Pete Marin
Instructor
 Randy Kay
Instructor