Defensive Handgun Courses with U.S. Veteran
Jim Erwin
12 Students Per Class
Date: Sunday, October 8th, 2023
$145.00
First Class
Time: 9 AM-12:30 PM
Second Class
Time: 1 PM-4:30 PM
CCW Not Required To Sign-Up
Location: Police Science Institute,
5133 N. Gates Suite: 102, Fresno CA 93722
(Indoor Law Enforcement Range)
Jim Erwin is a veteran of the U.S. Special Operations Forces, including service as a 1st SFOD-D (Delta) Operator.
He was part of the 1st SFOD-D selection course – where he was ultimately one of five candidates chosen from a class of nearly 100.
He also served as the ranking NCO for a military free fall platoon with a Long Range Surveillance Company.
Erwin was awarded the Distinguished Honor Graduate of his U.S. Army Sniper Course while serving with 2/75 Ranger Bat. He also served as the ranking NCO for a military free-fall platoon with a Long Range Surveillance Company.
After leaving active duty, Erwin provided close protection and security for high-profiled clientele across the globe including many high-threat environments.
He is a certified FBI Advanced Firearms Instructor, and has earned several instructor certifications for the NRA. Erwin Currently is a business development manager for Staccato 2011 and owns Shooting Performance Institute.
Jim Erwin's Defensive tactics are a mindset, and Jim's approach of mindset mentality to win fights is, bar none, the most educational and entertaining we have ever seen. Jim Erwin's basic defensive concealed handgun course offers basic insight into moving off the line of attack, reaction to threat & and engagement techniques, along with teaching various shooting proficiency drills to help you maintain acceptable accuracy and recoil management. Jim is a Nevada resident who travels as often as possible to help California CCW permit holders, though is still limited due to scheduling. So don't miss out on a truly unique training experience!
What To Bring: 
Conceal Carry Handgun
Conceal Carry Holster/Bag
3 Magazines or Speed Loader
Flashlight
150 Rounds of Ammo (No Steel)
Ear and Eye Protection
Payments & Cancellations
At this time due to demand we will not be offering refunds for cancellations or no shows. If you have to cancel due to an emergency a credit will be held for a future class. Please make sure you are available before booking your class.  
Receipt of payment from PayPal will be your confirmation of class reservation.
Make sure your PayPal email is up to date you will receive a reminder closer to the class date. If you have any other questions email jessica@policescience.com 
You can keep up with Jim Erwin on his Instagram account below.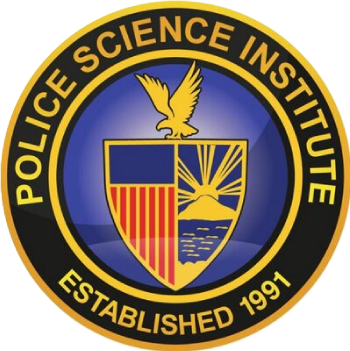 5133 North Gates Ave
Fresno CA 93722
Tel: (559) 276-9800
Fax: (559) 276-9898