All Classes   
Offered at PSI
First-Time CCW Permit
8 Hours of instruction by our highly-trained and specialized instructors will take you step-by-step through the application process and begin your concealed weapon permit training. This course covers firearm safety, tactics and techniques, the responsibilities and legalities of carrying a concealed weapon, less lethal options, restrictions, recognition in other states, and much more!
Renewal of Permit
This course  is 4 hours of instruction covering all requirements of the state of California and AB2103. Our instructors will cover firearm safety, weapon re-familiarization, tactics and techniques, the responsibilities and legalities of carrying a concealed weapon, less lethal options, restrictions, recognition in other states, and range qualification. We will also provide updated application process to renew your concealed weapon permit.
State of Utah Concealed Carry Weapon
Compliment your California CCW by obtaining a Utah CCW, as well. These two CCW permits combined cover up to 33 states. This class is designed to meet all the requirements for the State of Utah for Non-Resident CCW Permits. Utah CCW allows you to carry a concealable firearm in up to 29 states, but not California. You must have a California CCW Permit to carry in California. Classes are offered the second Saturday of each month at 9am.
BSIS Security Guard Card, Exposed Carry & Baton Permit
BSIS Guard Card State Certification
The Security Guard Card class is state approved. This is the basic course for you to obtain employment in the security industry. It consists of eight hours of in-person instruction and video training. The class is offered every Monday morning at 9 AM, Walk-ins welcome pre-registration is not required. We will assist you with your application forms and complete Livescan on-site.
BSIS Firearms & Requalification
Become an armed guard by obtaining a BSIS exposed firearm permit. You may not carry a gun on duty without having been issued a Firearm Permit from the BSIS. This course is offered the first Tuesday and Wednesday of each month from 9:00am–5:00pm. Training requirement is 16 hours, with live fire on day 2.
BSIS Baton Training
The baton can be a powerful non-lethal deterrent in the line of duty, but it can also be a deadly weapon. If you need to carry a baton on the job, its important that you learn how to properly use- this could mean life or death for you or another person. Police Science Institute's baton class will teach you everything you need to know about how to properly and legally carry and use a baton.
Security Guard Certifications
Tear Gas / Pepper Spray
Does your job require you to carry CN / CS Tear Gas or OC Pepper Spray? If so, California penal code requires you to complete training and obtain a license before you are legally allowed to carry pepper spray or tear gas on the job. Police Science Institute can fulfill these requirements by offering a Tear Gas / Pepper Spray class.
Taser – Conducted Electrical Weapon (CEW)
Taser course for Security Guards. Classes held typically on third Friday of each month from 9:00 am – 1:00 pm. Please view our calendar for this months dates: PSI Class Schedule. Course Cost: $100. Please bring a photo ID.
Electronic Stun Gun
Electronic Stun Gun course for Security Guards. Classes held on several Wednesdays of each month from 9:00 am – 1:00 pm. Please view our calendar for this months dates:PSI Class Schedule. Course Cost: $40. Please bring a photo ID.
SB 1626 School Security
With the passage of SB 1626 in 1998, state law requires security guards in K-12 school districts and California community college districts to complete a course of training developed by the Bureau of Security and Investigative Services (BSIS). The law took effect July 1, 2000, and affects guards working on school property for more than 20 hours per week.
IMPORTANT CHANGE IN THE LAW(SB 390)
As of July 1, 2021, every person involved in school security, even those that work less than 20-hours per week, will be required to take an SB1626 course in order to be eligible to work and be compliant in the State of California.
Security Awareness and Defensive Course
This security awareness and defensive course consists of 4 hours of training in self defense and use of Pepper Spray (Pepper Spray included). Unarmed self defense that works! Be prepared to protect yourself and your family. Cost: $60.00 per person. Pre-registration and payment required.
American Red Cross CPR / First Aid / AED (Pediatric and Adult)
Knowing how to properly respond to an emergency using CPR and First Aid can mean the difference between life and death for the victim. More and more employers in every career field are strongly urging or requiring their employees to have CPR Certification. PSI can provide you with the highest quality CPR and First Aid Certification training available.
Basic Firearm Training & CCW
This course is specifically designed for new shooters. The class starts with basic firearms safety, progresses through California Concealed Weapon (CCW) information and ends in actual shooting on the indoor range. This class also satisfies the requirements needed to obtain your CCW license. Please bring your photo I.D. and the firearms(s) you would like listed on your permit (up to five).
Self Defense
Police Science Institute teaches real world self-defense in a safe environment where ANYONE can develop to their full potential and test the effectiveness of their skills. Through practical application, all participants are trained with simple and effective gross motor skill based techniques to generate a better sense of confidence and self-preservation.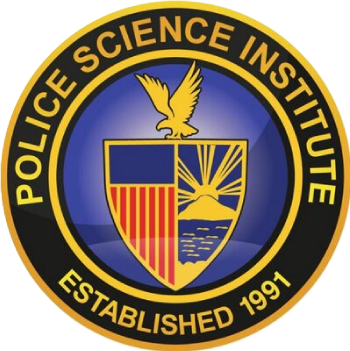 5133 North Gates Ave
Fresno CA 93722
Tel: (559) 276-9800
Fax: (559) 276-9898